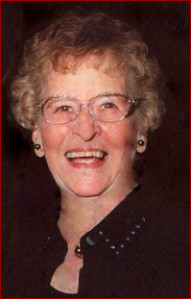 In 2010, the Helen Broward Hury Legacy Fund was established as a celebration of her life through a $25,000 gift from the Hury family. Helen had been a member of the Junior League of Gainesville for 50 years and served on a variety of committees before becoming President of the JLG, 1963-1964. Helen was a devoted mother and loving wife of LT Hury.
The Hury family challenged the League and our community to raise $75,000 or more. In May 2019, we reached our $100,000 fundraising goal to fully endow the Helen Hury Legacy Fund, allowing us to further the Mission of the JLG, in the form of a more robust community programming and extra training for our members.
If you have specific questions about the fund, please contact our Fundraising Committee at [email protected].
Your Role in the JLG Legacy
A gift to the JLG supports the expansion of our mission allowing us to continue to grow our community programs and volunteer training initiatives. When you invest in the Junior League of Gainesville, we are able to expand your giving dollars by putting trained women volunteers in areas of need to strengthen the community we live in. Our mission is tied to the money we raise through our fundraisers and receive from our donors. We hope that you will consider becoming a part of the Legacy Fund. Only monies accrued from interest earned on the fund will be used, ensuring the fund's perpetuity. Your support is needed for the JLG to continue to be financially healthy and successful.
Become a Friend of the League with a $200 donation and receive a commemorative tumbler!
When We Started
What started in 1935 as a group of young women coming together to feed school children during the Depression is today a network of more than 500 transformative community leaders improving the lives of women and children.
The JLG Legacy
For 75 years the Junior League of Gainesville, Inc. has played a pivotal role in the Gainesville community. Each year we train and empower women in the area of volunteerism and leadership. As a result, the Junior League of Gainesville serves as a volunteer source and a catalyst for lasting change in the community.
Our Mission
The Junior League of Gainesville, Inc. is an organization of women committed to promoting volunteerism, developing the potential of women, and improving communities through the effective action and leadership of trained volunteers. Its purpose is exclusively educational and charitable.